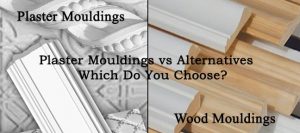 The Everlasting Plaster Moulding
For thousands of years, plaster has been utilized to create many of mankind's most famous architectural buildings. A good portion of those buildings stand to this day. Plaster mouldings are unique because they involve formulation and installation from a skilled craftsman. Traditional plaster moulding is durable and can last hundreds of years if maintained correctly.
Plaster Mouldings vs Alternatives
With Plaster Mouldings, you can achieve any type of look because there's a myriad of styles from which to choose. Alternatives like polyurethane foam or wood molding can break down and cause seams in the moulding. Plaster does not shrink or shift with the changes in temperature allowing plaster to be used in most environments. It is also immune to alteration from various extents of humidity compared to other materials like wood, which contract and expand with the changes of moisture in the air. Plaster mouldings are widely known as having a high fire-resistance rating, providing any building with an extra level of durability and safety. Plaster mouldings are sustainable and the leading choice to improve the look and quality of any room.
Plaster's Superior Edge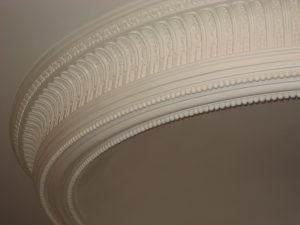 Compared to other mouldings like wood, plaster mouldings are distinct in artistic design and can be customized to fit nearly any size requirements. Superior acoustics and the ability to create an effective sound barrier are just some of the advantages of using plaster moulding. The properties of plaster improve the ability to hear other people in an enclosed space. As a sound barrier, plaster gives people privacy in different rooms. Plaster has many other beneficial properties: the compound of plaster does not give off any toxic fumes and is also unlikely to cause an allergic reaction to those who are susceptible. The compound of plaster can be made of natural materials like clay, oxides, or lime and is one of the most viable environmentally friendly options on the market. As a sand based product, plaster reduces its ecological footprint — ideal for passive homes and those looking to incorporate "green" products into their living spaces. Not only can plaster be used to help construct buildings and rooms, but it can also maintain the integrity of already established structures.
DecoCraft USA's Artistic Moulding Design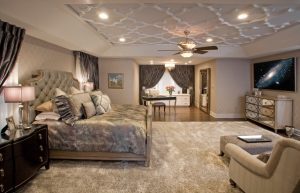 At DecoCraft USA, we believe in reviving the art of fine moulding. We see plaster mouldings as an artform that has room to be inspired from variety of sources. DecoCraft USA employs the finest professional designers to create pieces of artwork for any room or building. We also secure the services of highly skilled plaster craftsman who keep up the strict quality standards of DecoCraft USA. Our designers and installers are knowledgeable professionals who can create custom design profiles. We consult with you on the creative side while keeping your project within budget. By being based out of Brooklyn, New York, we take inspiration from our surroundings since many of the buildings in our area have used the finest plaster mouldings in the nation. All products are produced and sculpted in the USA. You can find out more information and reach out to us.